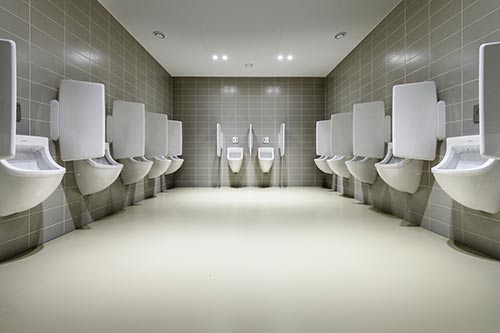 Water Saving Urinals Contribute to Awareness
'Water' is one of the sustainability dilemmas the ArenA is dealing with. Saving water is hardly interesting financially, but it does contribute to awareness among visitors and stakeholders. This is why the ArenA, last year decided to lower the water usage of the toilets even further.
Annually, the Amsterdam ArenA uses approximately 22 000 m3 of water. The toilets are limited to 6 litres per flush, resulting in a considerable saving. The hand basins were adjusted to a flow of 5 litres per minute. Even though visitors barely notice the difference, the ArenA is contributing to the awareness of saving water. To reduce water consumption even further, the ArenA is exploring opportunities for using waterless urinals.